// CONNECTING LOCAL TRAFFIC
CONNECTING NAMIBIA
An Internet exchange point (IXP) is a physical location where Internet infrastructure companies such as Internet Service Providers (ISPs) and Content Delivery Networks (CDNs) connect with one another.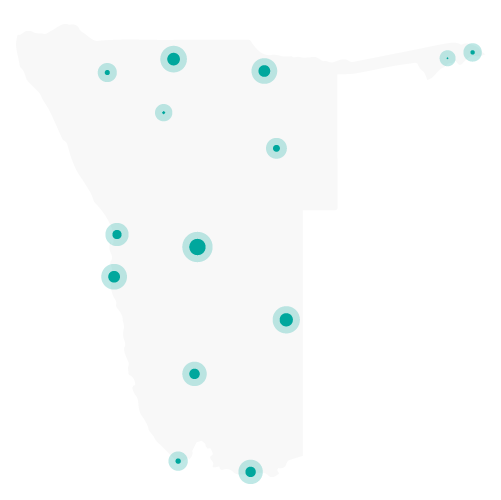 Local Traffic Remains Local
Reduced Latency Between ISPs
// WHY NIXP
Benefits of a
Local IXP
Reduced Costs : ISPs & End users
Benefits Local Content Creation and Hosting Initiatives
The consumers are enjoying fast data retrieval of local content and increased quality of service.
Increased Resilience
Increase the number of direct paths and routes between networks which increases the stability, resilience, and robustness of the Internet
Reduced Latency Between ISPs
By keeping local traffic local and avoiding international links, providing substantial local bandwidth, and improve local Internet performance.
Local Internet Traffic Remains Local
The IXP physical structure is made up of a switch, routers, servers and is installed in a neutral location
Reduced Costs
The operators save money on interconnection costs because the operators only need to pay for one connection to the IXP and peer with all other operators present at the IXP.
Attract Local
Attract Local Businesses, Customers and Content Service Providers.
UI/UX Design
Build the product you need on time with an experienced team that uses a clear and effective design.
Dedicated Team
Over the past decade, our customers succeeded by leveraging Intellectsoft's process of building, motivating.
// Experience. Execution. Excellence.
What We Actually Do
IXP Namibia is a non-profit organization (registered under Section 21 of the Companies Act of Namibia) dedicated to the establishment and operation of an Internet exchange point and other related Internet infrastructure for the benefit of Namibian Internet users.
We are the team behind NIXP 
// our recent news
Read Our Latest News