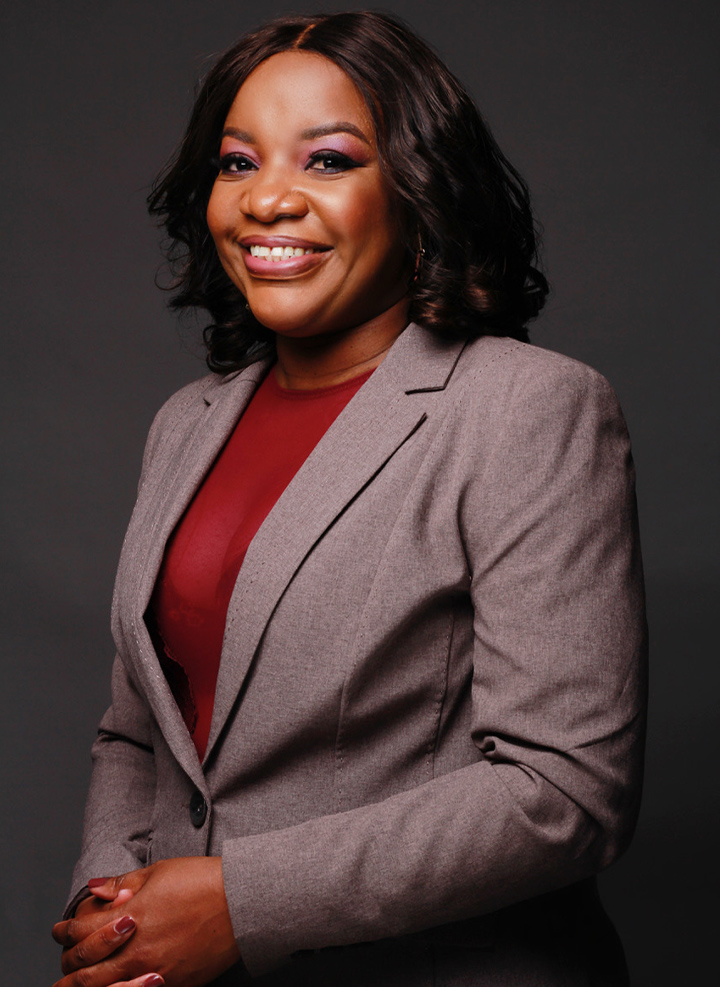 EXECUTIVE MEMBER AND TREASURER
Qualifications: MA (University of Leeds) | BA (University of Namibia)
Experience: 9+ Years
Email: alisa@iway.na
Alisa Amupolo is a corporate leader who has served across a spectrum of industries and was until recently a short-term full-time Consultant with the International Telecommunications Union. She is a former CEO of PowerCom, an ICT infrastructure provider.  Before and beyond PowerCom, Alisa has cemented herself as a go-to trendsetter in Technology and business-related fields. She was the first licensee/curator for TEDxWindhoek, she has formed and has been instrumental in establishing a tech start-up. She has also worked for the regulator Communications Regulatory Authority during its formation years from the old dispensation of the Namibia Communications Commission.
Prior to that, she had a stint at the Commonwealth Secretariat HQ in London particularly under governance and institutional development. Earlier in her career, she also worked at the Namibia Global Fund programme and the Namibia Broadcasting Corporation Public Relations and Marketing department, respectively. 
She services is currently an Independent Non-Executive Director at Energy Utilities Assets (Pty) Ltd as well as at The Namibian.  She also serves as the President of Stanford Seed Southern Africa Chapter Network and is a Board member of the Internet Exchange Association of Namibia. 
Previously she was a Non-Executive Director of the largest mobile operator MTC until March 2016 and was also a Non-Independent Director and Vice Chairperson of Inceptus Holding until October 2018. 
She is currently a Doctor of Business Administration Candidate at Namibia Business School and holds a MA  from the University of Leeds and a BA from the University of Namibia. Further, she is an alumni of London Business School, Emerging Leaders Programme. She is also a graduate of the Stanford Seed transformation programme which has augmented her technical skills with business acumen.
She was recognised as Choiseul 100 Africa's 100 top economic leaders below 40  in 2021 ranking no 68, she was also recognized as MISA woman to watch in 2014. 
ICT Research & Support Officer
Communications Regulatory Authority of Namibia (CRAN)
Strategic Advisor & Transformation Project Manager
International Telecommunication Union